OIST Graduation Ceremony 2023
The Okinawa Institute of Science and Technology Graduate University (OIST) will hold its fifth graduation ceremony on 19 May 2023.
---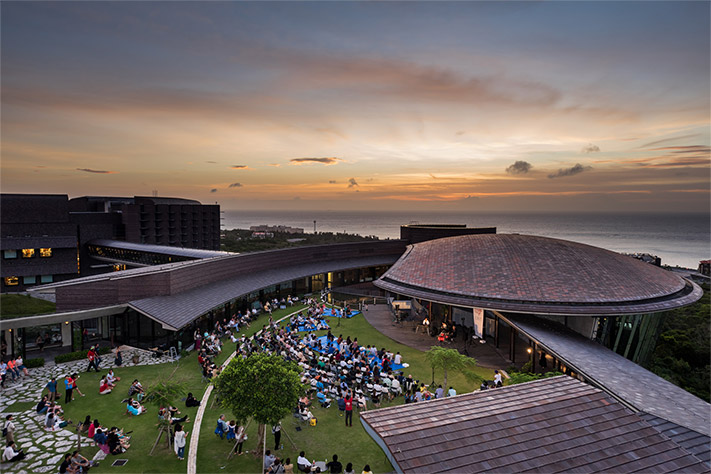 The University
OIST is international, with over 60 nationalities working onsite. Over 60% of faculty come from outside Japan, and the working language is English. OIST produces highly trained young scientists who are completely at ease in the global environment of science and industry.
OIST is committed to interdisciplinary research. The university encourages faculty, researchers, and students from diverse fields to share ideas, methods, and experience in collaborative initiatives that break through the restrictive barriers of traditional scientific disciplines.
To ensure that new research progress is readily applied in industry and high technology entrepreneurship, OIST works closely with the Okinawa Prefectural Government and industry to develop a self-sustaining, high technology economy on the island. Due to OIST, Okinawa is becoming recognized as a center for excellence in Science and Technology.
---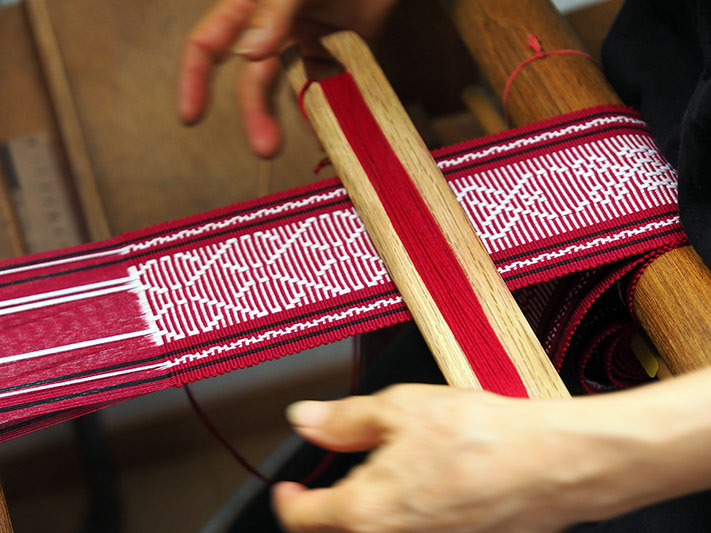 Academic Dress
Academic dress is part of a tradition spanning a thousand years of history, connecting us to the first universities in Europe. Originally the daily dress worn by students and professors alike, their use more recently has been restricted to formal occasions of the university.
The OIST academic dress was designed entirely by the students, and follows the red, white and black of the OIST colors. The hood, worn only by OIST PhD graduates, features a local textile, called Yuntanza Minsa using "Guushi-Bana" method, again in red, white and black. The design of the hood combines local auspicious patterns for luck in money and life, and stylized sine waves representing the sciences.
The hoods were generously hand-woven from locally hand-dyed cotton from Yuntanza Hanaui, a craft weavers guild from Yomitan, and we thank them for their wonderful contribution.
Program
2:00pm – 4:00pm Friday, 19th May 2023
OIST Auditorium
13:30
14:00
Musical Introduction and Academic Procession
14:15
Welcome by Dr. Albrecht Wagner, Acting President of OIST Graduate University
14:25
Address by the Okinawa Prefectural Government
14:30
Address by the Cabinet Office
14:35
Commencement Address by Dr. Karin Markides, President-Elect of OIST Graduate University
14:55
Conferment of PhD Degrees, Introduced by Prof. Thomas Busch, Dean of the Graduate School
15:40
Peter Gruss Doctoral Dissertation Excellence Award
15:50
Graduating Student Speech
15:55
Closing Remark
Music Finale and Academic Processions
Close
Commencement Speaker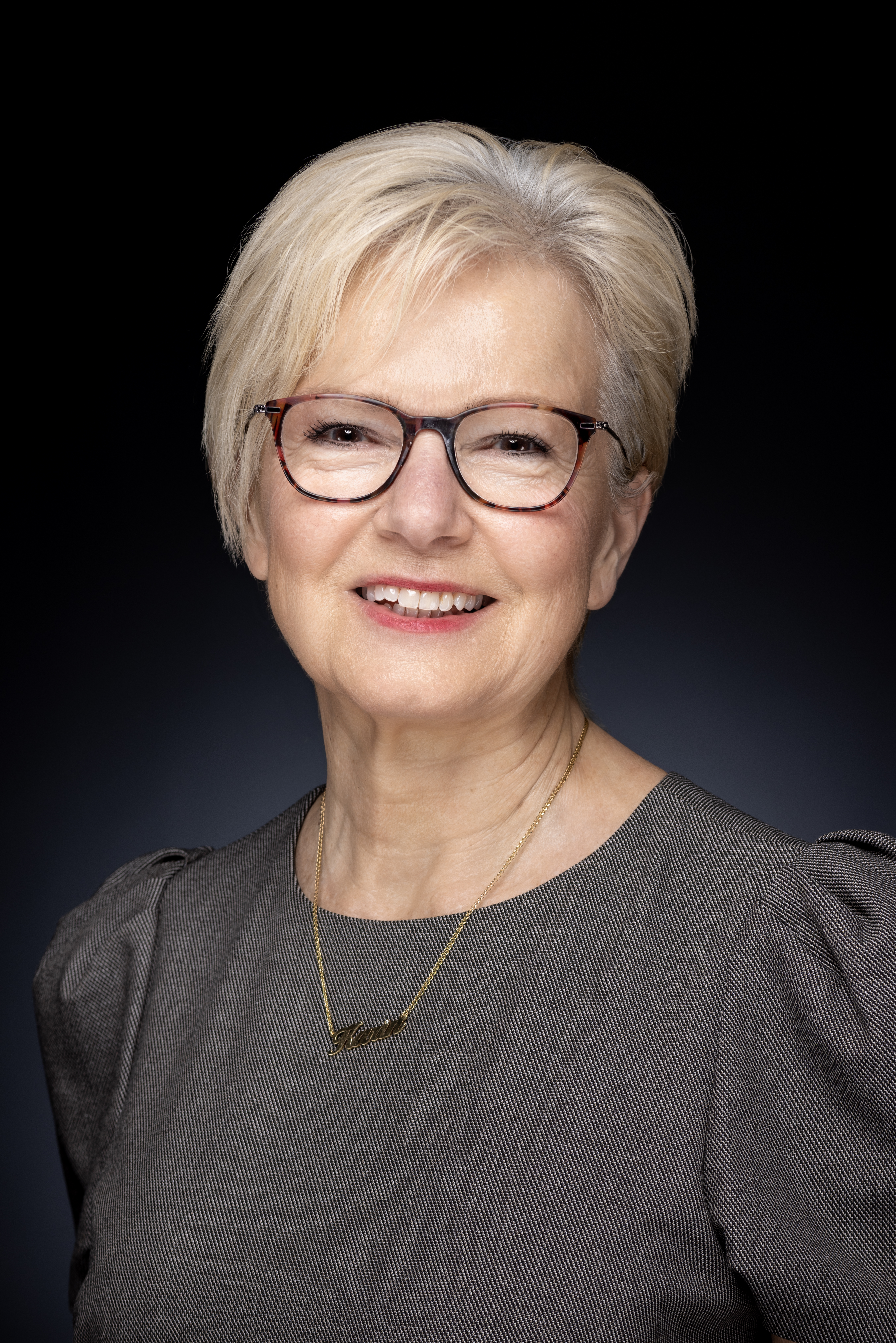 Dr. Karin Markides
President-Elect, OIST Graduate University
Dr. Karin Markides earned her doctorate degree from University of Stockholm in Sweden and specializes in analytical chemistry. As a researcher, she has filed and registered numerous patents, including "Novel Liquid Crystalline Compounds and Polymers," "Chiral Polysiloxane Compounds and Polymers," and "Encapsulated Nanoparticles for Drug Delivery," published 289 peer-reviewed papers, and delivered over 500 presentations to academia and general public.
After serving as President and CEO of Chalmers University of Technology in Sweden as well as American University of Armenia, she was elected for President and CEO of Okinawa Institute of Science and Technology in February 2023 to assume the post on June 1, 2023.
Dr. Markides is appointed Professor Emeriti of Analytical Chemistry at Uppsala University as well as Elected Member of the Royal Swedish Academy of Engineering Sciences (IVA) and the Royal Swedish Academy of Sciences (KVA), where she has been involved in the selection of the Nobel Prize in Chemistry and the promotion of science for society, schools, and academia.
Speaker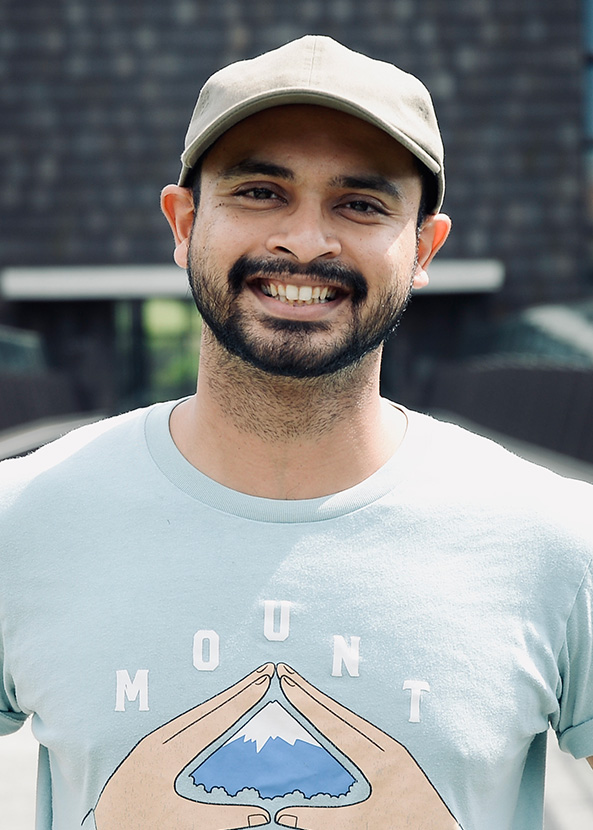 Dr. Agneesh Barua
Agneesh, a native of Kolkata, India, earned his Bachelor's degree in Zoology (Honours) from Delhi University before pursuing a Master's in Genetics at Calcutta University. With a keen interest in fundamental research, Agneesh embarked on an internship at OIST in January 2016. Later that year, he enrolled in OIST's PhD program to further his research. 
Agneesh's main research focus at OIST was trying to understand how complex traits evolve. Utilising snake venom as his model system, he made significant contributions to the understanding of venom evolution and the broader field of complex trait evolution. Agneesh's innovative methods and theories have been successfully replicated in various animal systems, validating his approach and insights on evolution.
Toward the end of his PhD program, Professor Vincent Laudet assumed the role of Agneesh's supervisor. It was at this time Agneesh designed a project investigating metamorphosis in teleosts and its connection to the development of phenotypic traits. This project garnered funding recommendations from the Human Frontier Science Programme (HFSP) and the European Molecular Biology Organisation (EMBO). Agneesh now holds a prestigious position as an HFSP long-term fellow at the University of Lausanne in Switzerland.